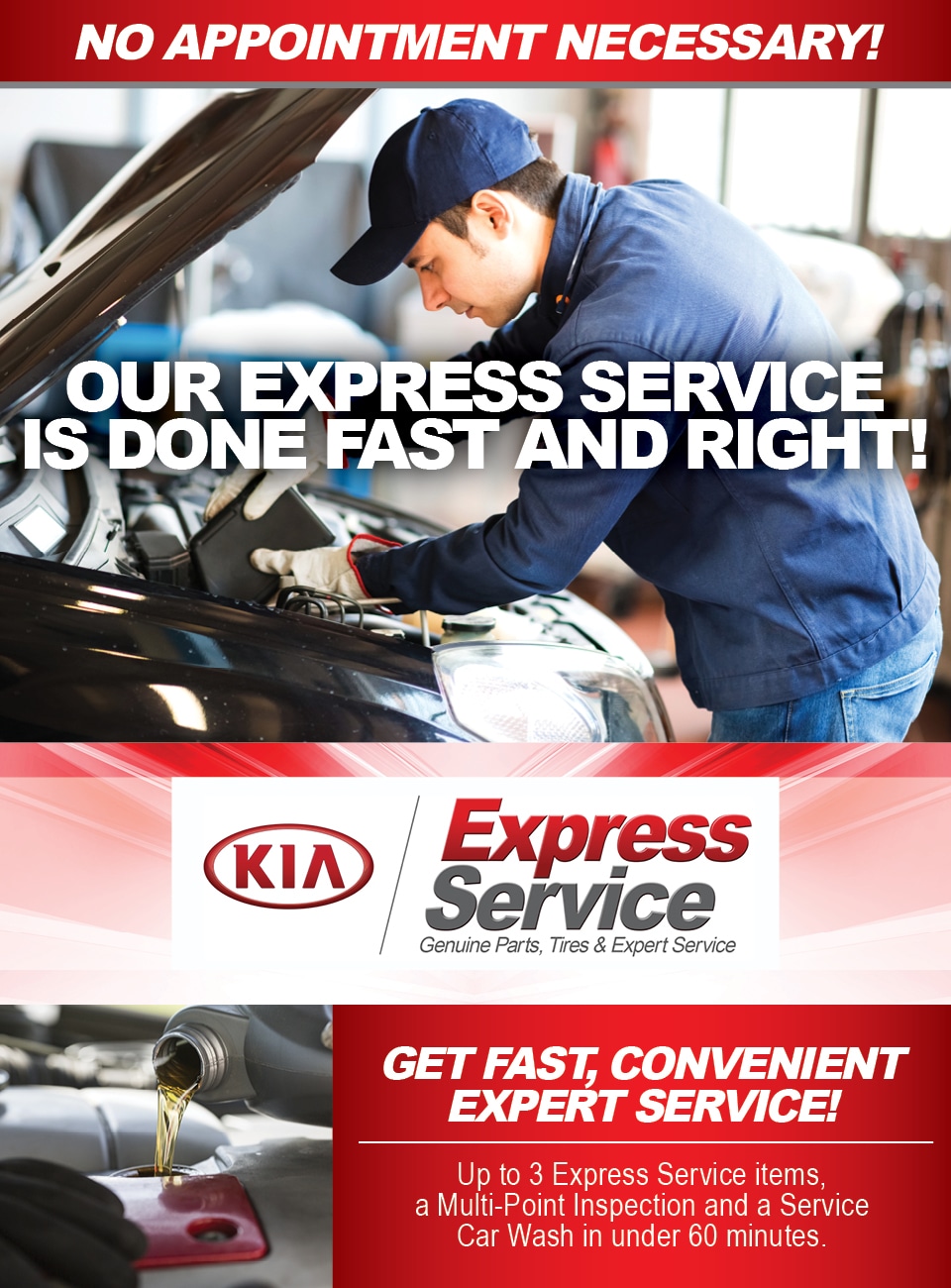 Kia Express Service Offers a Quick and Convenient Way to Keep your Car in Great Shape
If your car needs auto service but you're short on time, then our Kia Express Service is just what you need. This service takes care of your auto maintenance quickly and without an appointment, so you can easily take care of your vehicle whenever it's convenient for you and then get back on the road in no time.
With Kia Express Service, you can have your auto maintenance completed in less than 60 minutes. You don't have to wait around or take a day off to give your car the attention it needs; just stop by our dealership and we'll get you back behind the wheel as soon as possible.
This express maintenance includes three service items, along with a multi-point inspection and a car wash, all completed in under an hour. The available service items include the following:
Complimentary multi-point inspection
Complimentary battery testing
Complimentary wheel alignment
Brake inspection
Oil and filter change
Tire rotation
Tire balancing
Windshield wiper blade replacement
Engine air filter replacement
Cabin/AC filter replacement
Car wash
You're welcome to stop by at any time during our business hours, since this service does not require an appointment. So whenever you have an hour to spare, come on over. And any driver is welcome to stop by; we not only service Kia vehicles, but we can also take care of all other makes and models as well.
Feel free to stop by our Lanham, MD dealership for Express Service whenever it's convenient for you. We will gladly take care of all your maintenance needs as quickly as possible so you can get back to your busy day with your car running smoothly.